We have been asked how to pack for our part of the country…
If you have read a little bit about the Olympic Peninsula weather, and in particular, the Sequim area, you will know it rains on the Peninsula; but not so much in Sequim.   We are surrounded by some very wet places, with the rainforests to the West, Vancouver Island to the North, Olympic Mountains to the South, and Seattle to the East.  Our coastal climate is very much affected by the marine layer from the Strait of Juan de Fuca.  Meaning mild and cool.
On the warmest days, you may want to wear shorts for part of the day.  Warm weather warnings came out last week for 85 degrees (for you desert rats, I know you are rolling your eyes on that one).  But come evening, long pants and a light jacket are a must.  Preferably a rain jacket, just in case.  Definitely think layers and very casual.  No one dresses up here.  The wardrobe Kristin Stewart wore in the movie series, "Twilight" is not far off the mark.  We are only 70 miles east of Forks (the location for all things vampire and werewolf in Twilight).
There are a lot of beautiful locations to walk—in the forest or along the beach.  Bring your sturdy shoes, if you want to enjoy a few.  Generally, the paths are gentle with hardly any elevation unless you want the serious stuff in the Olympic Mountains.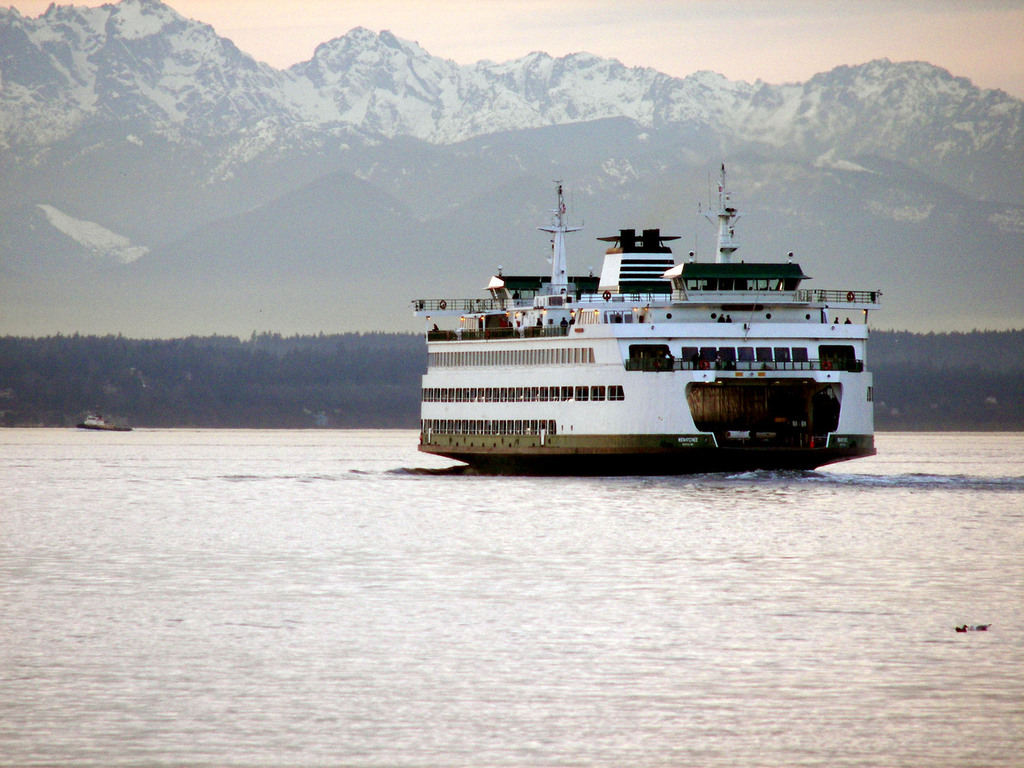 Ferry trips can be chilly, and you will want to be out on the decks if the weather is at all good.  We generally foot ferry to save the high fees for taking a car.  Please pack your passport for trips to Victoria.  Going to Canada is quite different since 9/11. 
Oh, and there are many nice golf courses on the "O" Peninsula and Vancouver Island—bring a collared polo and Dockers if you want to play 18 holes. 
Do not bring your Sorel boots or fur-lined anoraks.  Do not bring the itsy bikini.  The key word for weather here is mild.  But, it can change from warm to cool in a blink of an eye.  Makes for a very interesting day.