August has been an active month!  Between our annual get-away, my volunteer job as HOA treasurer, and some other goings-on (if the results of this turn out, I will share later), I have not had time to post on the blog and finish my Scotland trip debrief (the July trip).  With summer coming to a close, at least the HOA commitments will slow down.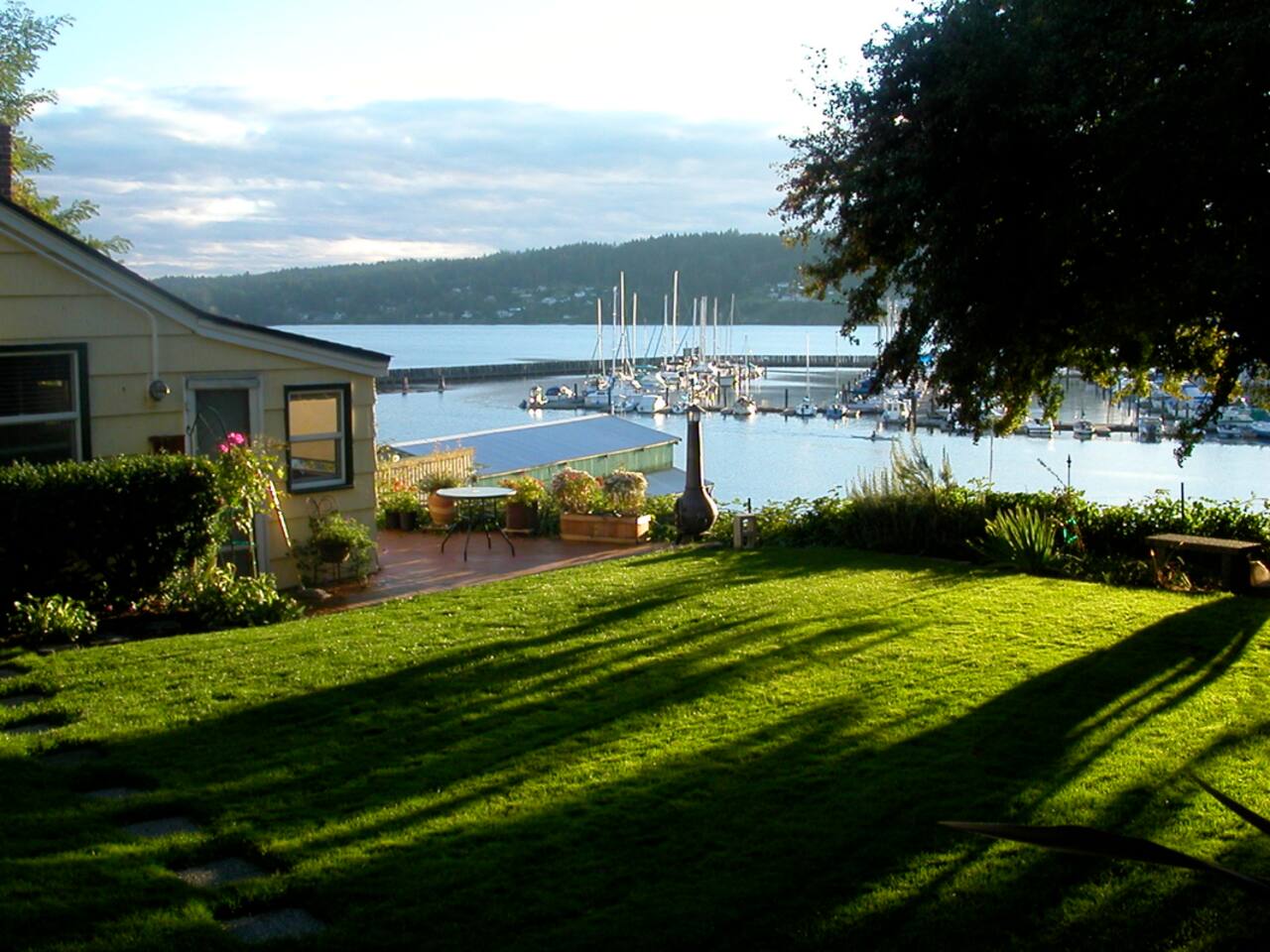 The Annual Mother/Daughters Get-Away was fun, as always.  My turn to pick this year.  Never been to Poulsbo before, except to drive through from the Bainbridge ferry to our home on the Olympic Peninsula.   So, Poulsbo was my choice and this was the first time using Airbnb.  Airbnb is such a brilliant resource—lots of places to pick from, reasonable cost, and the transaction process works efficiently.  Our little cottage looked out over the marina, was a 2-minute walk to Old Town (cute with Norwegian roots), and the weather was perfection.  Little Momma gets cold ya' know?!
A fun to-do this year was for each to take a turn picking out a song from their favorite genre.  You could really see the differences between each of us with our selections.  Mom, of course, was anything big band from the 40's.  Melinda was a little bit country.  Tracy, blues and rock and roll.  I tend to lean toward folk (or singer/songwriter stuff) or chill-out type (Kygo remix, "I See Fire").  Entertaining as we drank wine and drank in the views.
Next year, sister Tracy picks the location.  Talking about someplace closer to drive.  Maybe somewhere in the Columbia River Gorge (Hood River?  Skamania Lodge?), Bend, Oregon?, Oregon Coast? or maybe we will fly to Las Vegas!  Anyone have thoughts or recommendations?  Need someplace to keep 4 girls entertained and more than one bathroom (the cottage only had one bathroom and it was a bit tight!)